The mission of the Career Development Committee is to facilitate career advancement for the ABRF membership, whether one is looking for a new job, or striving to advance in a current role. This mission is based on the understanding that research core professionals are unique and operate at the interface of the administrative, financial and scientific sectors of a research organization. As such, skills beyond scientific expertise are critical for career advancement. CDC achieves its mission through various initiatives, of which the ABRF mentoring program is the cornerstone that aims to provide ABRF members with career advice and network opportunities.  
Questions or interest in joining an ABRF committee? 

Contact us

! 
Highlights of Recent CDC Initiatives

Monthly Peer Mentoring Conversations

Join your ABRF colleagues to discuss shared questions, common challenges, or issues that you're facing in your career or professional journey.  The monthly ABRF Peer Mentoring conversations are scheduled for:
Third Tuesdays of the Month
2:00 – 3:00 pm ET
Register here.
Held monthly, these peer-to-peer mentoring discussions will be an opportunity to learn from one another and to identify new ideas or approaches to situations you may face within your roles.
Similar to an informal mentoring program, these small-group conversations are an opportunity to leverage the diverse experiences and abilities within the ABRF Community.
---
Supporting Diversity, Equity, and Inclusion (DEI)
CDC has long believed that inclusion of diverse perspectives leads to better ideas, stronger organizations, and sustainable futures. The Committee frequently discusses how to increase participation of under-represented minorities in our career track, and in ABRF. Previous attempts to address this centered around recruiting student applicants to the FASEB MARC travel award to attend ABRF meetings. CDC is developing new DEI approaches that would be more immediately beneficial to both under-represented minorities and to ABRF.
Developing a New Article to Document and Provide Analytics to the ABRF Mentoring Program

Over the last five years, the CDC has learned through this process a great deal about what makes a mentoring program successful. The history of this effort may be of interest to the general ABRF community. Furthermore, a critical analysis of our successes and failures may be useful to other professional societies who want to create mentoring programs. Therefore, the committee has been working on a manuscript describing the development of the ABRF Mentoring Program to share this valuable information.
---
CDC Events 
Speed Mentoring at ABRF 2022

The Career Development Committee hosted "Speed Mentoring" for the third time at the ABRF 2022 meeting. This session was well-received at the 2020 (in-person) and 2021 (virtual) annual meetings. It enables short (10 minute) meetings between a mentee and several mentors, with the goal of helping the mentee get immediate feedback on a specific issue, or make a connection that could form the start of a longer mentoring relationship. Both in-person and virtual formats were available for 2022 meeting attendees.
Photos from Past CDC Events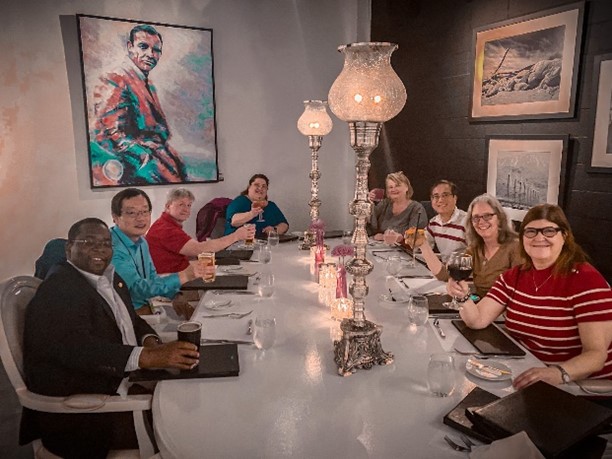 2020 CDC Retreat and ABRF Annual Meeting in Palm Springs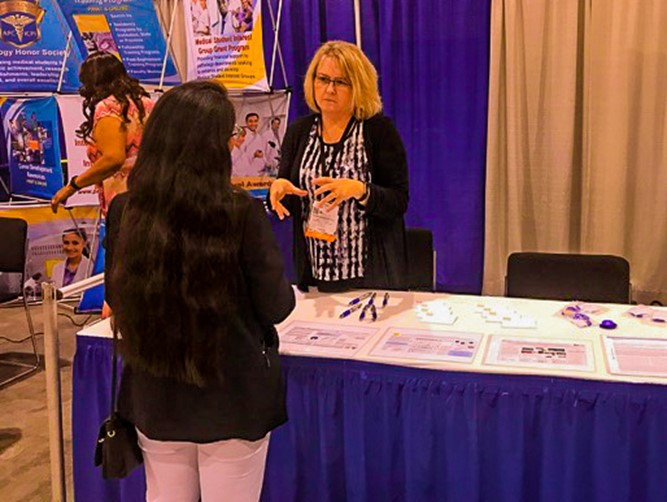 ABRF booth at the annual ABRCMS meeting to attract minority students to ABRF annual meeting